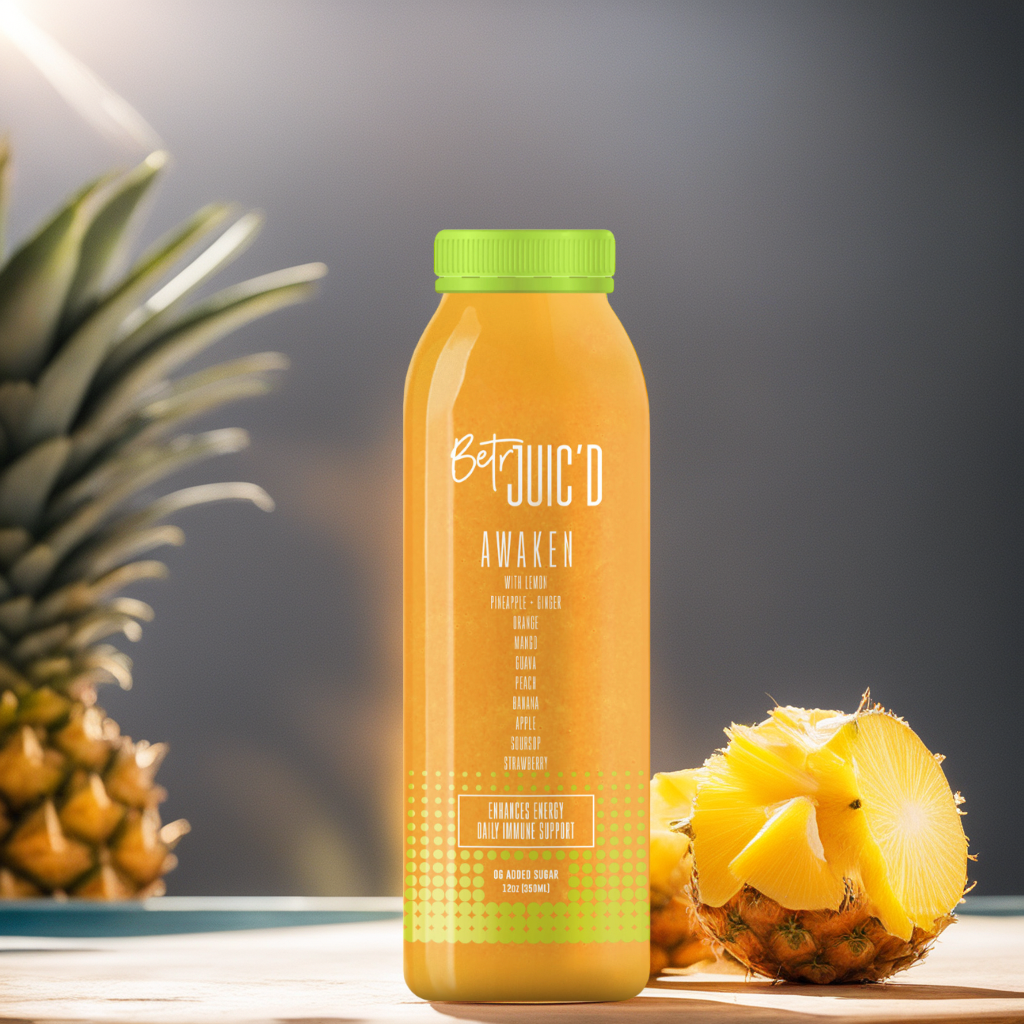 AWAKEN'd 24PK
Regular price
$120.00 USD
Regular price
$240.00 USD
Sale price
$120.00 USD
Unit price
per
Sale
Sold out
Share
View full details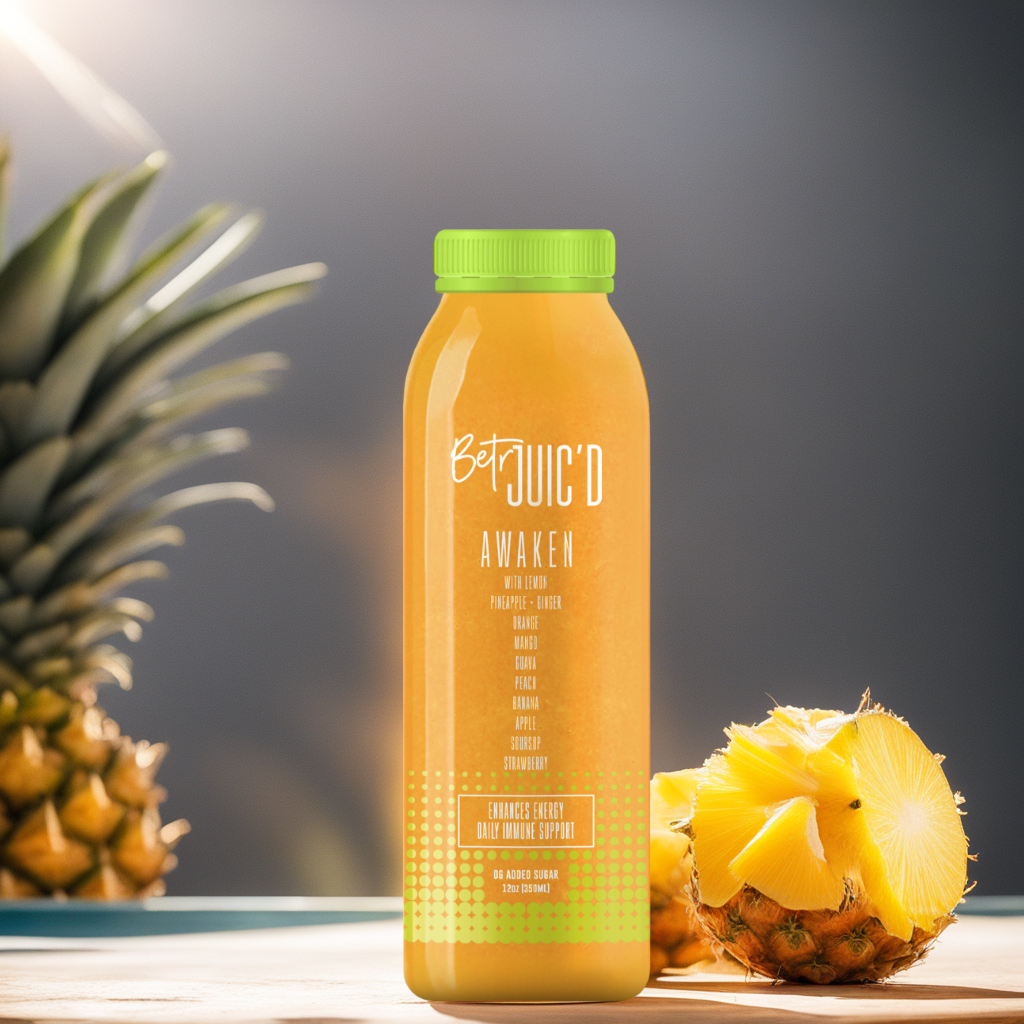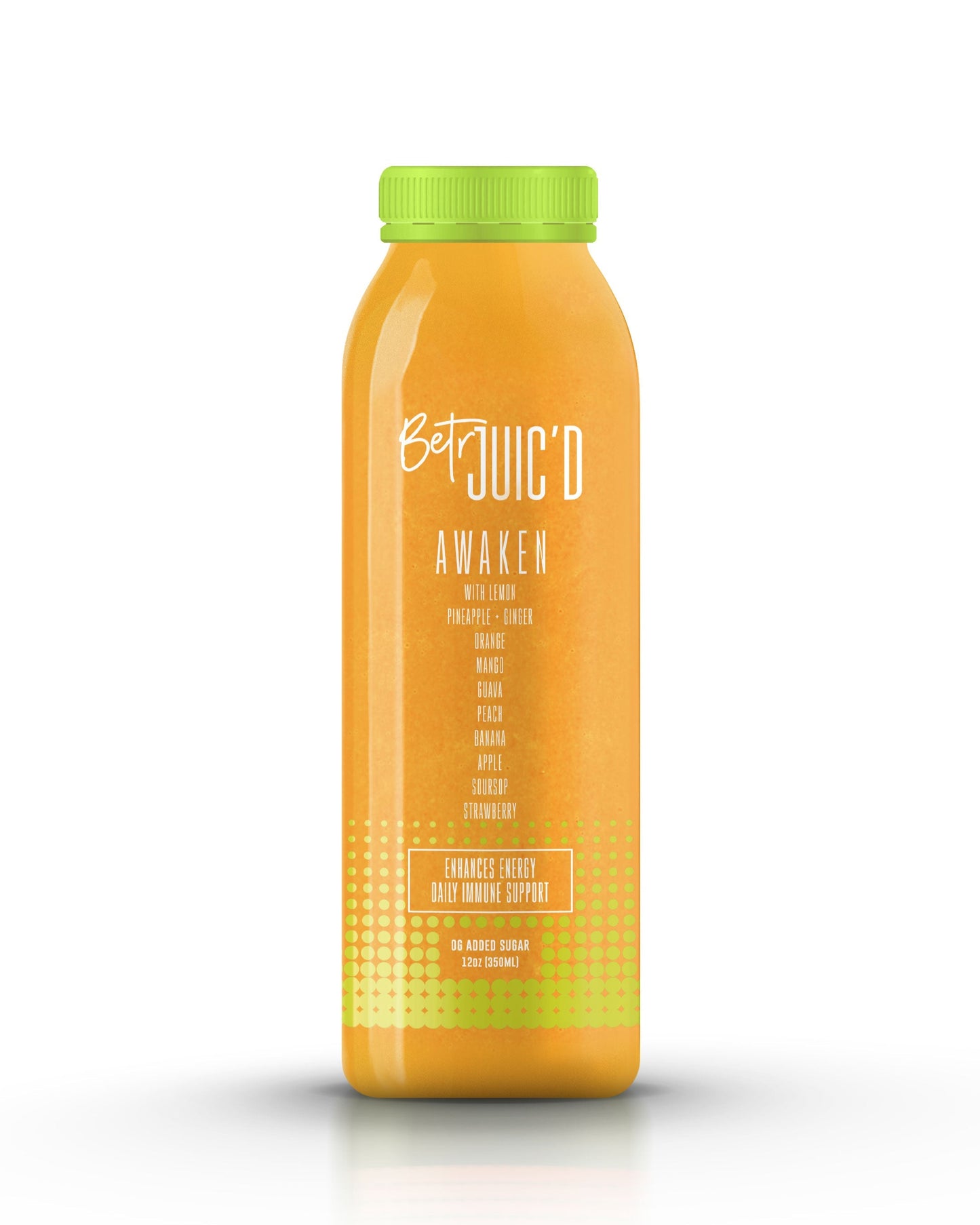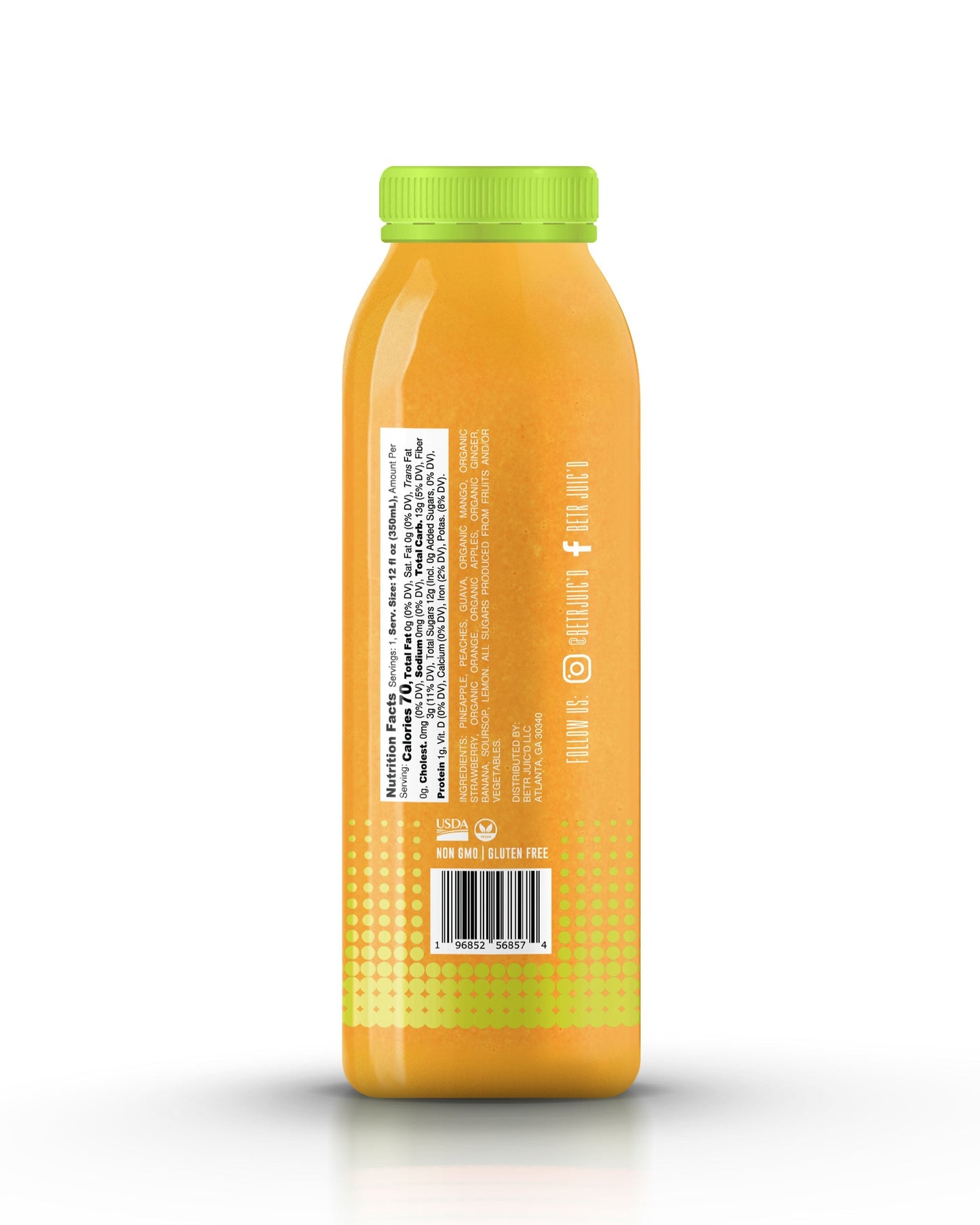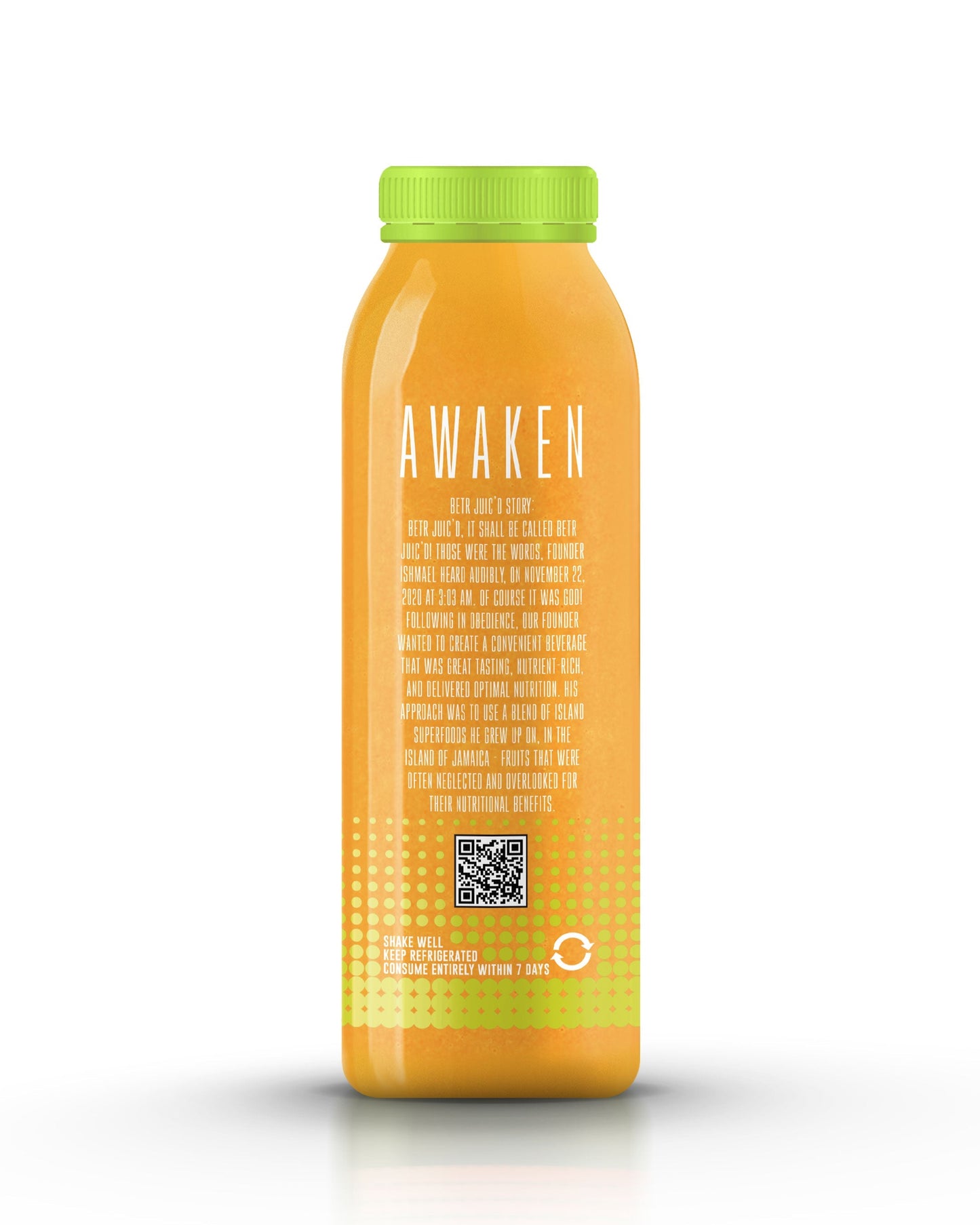 REVITALIZE YOUR JOURNEY WITH BETR JUIC'D – ORGANIC ISLAND INSPIRATION IN EVERY SIP
Embark on a transformative wellness experience with Betr Juic'D, a premier collection of cold-pressed, organic juices meticulously crafted for the health-conscious enthusiast. Our island-inspired elixirs, bursting with the goodness of Caribbean fruits, redefine the way you fuel your body.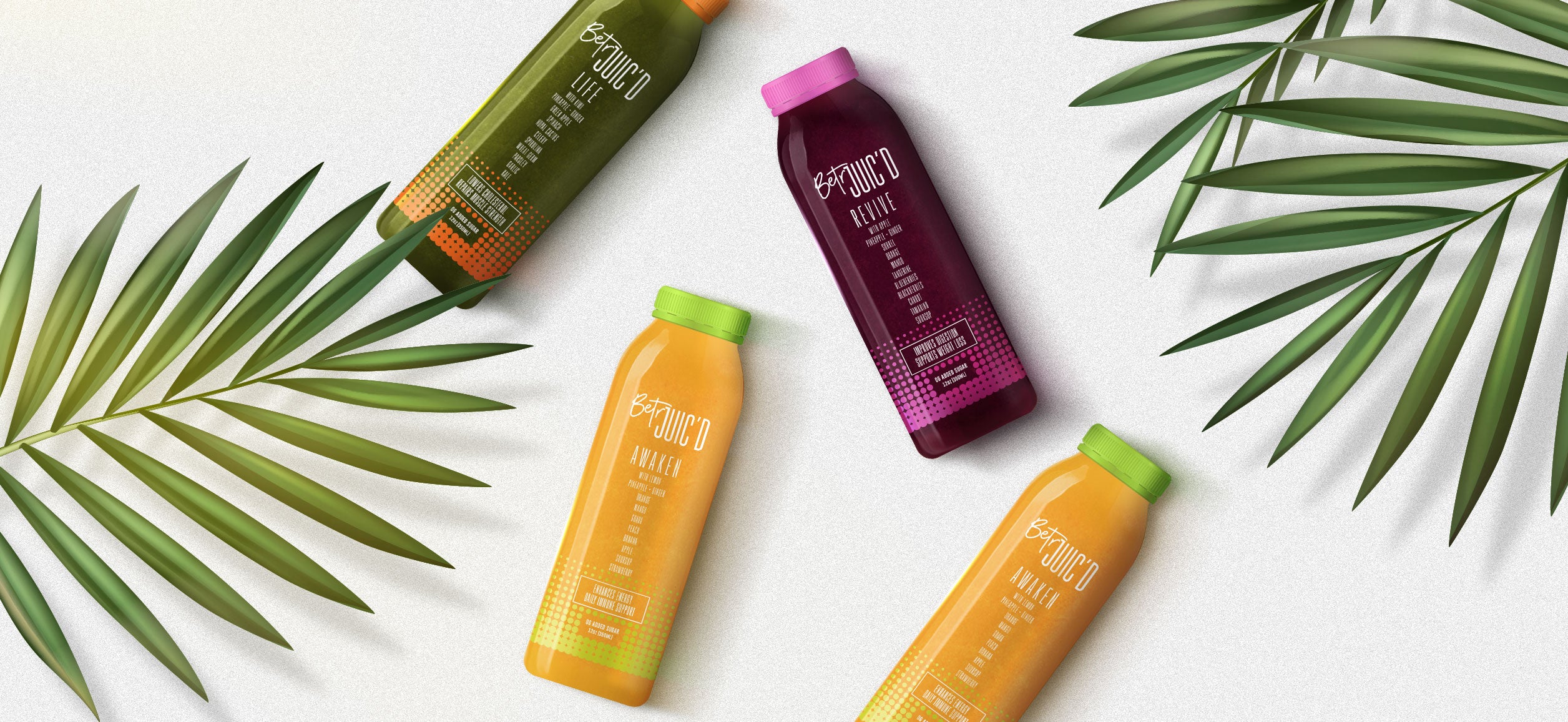 BETR INGREDIENTS, BETR BENEFITS!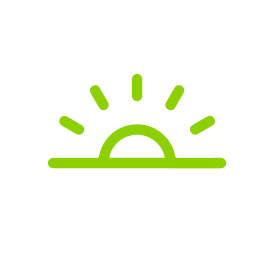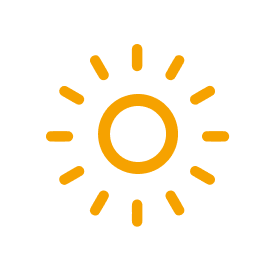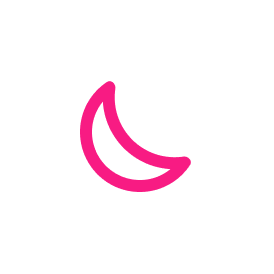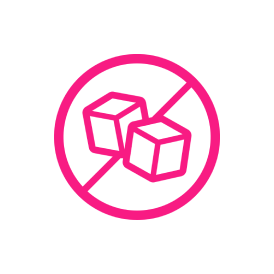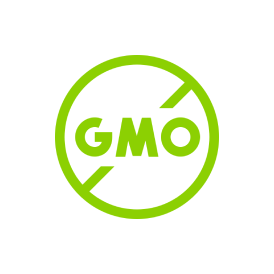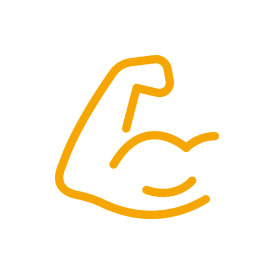 OUR BEST SELLERS
Ignite your passion for health with Betr Juic'D – where island inspiration meets optimal nutrition. Elevate your wellness journey today.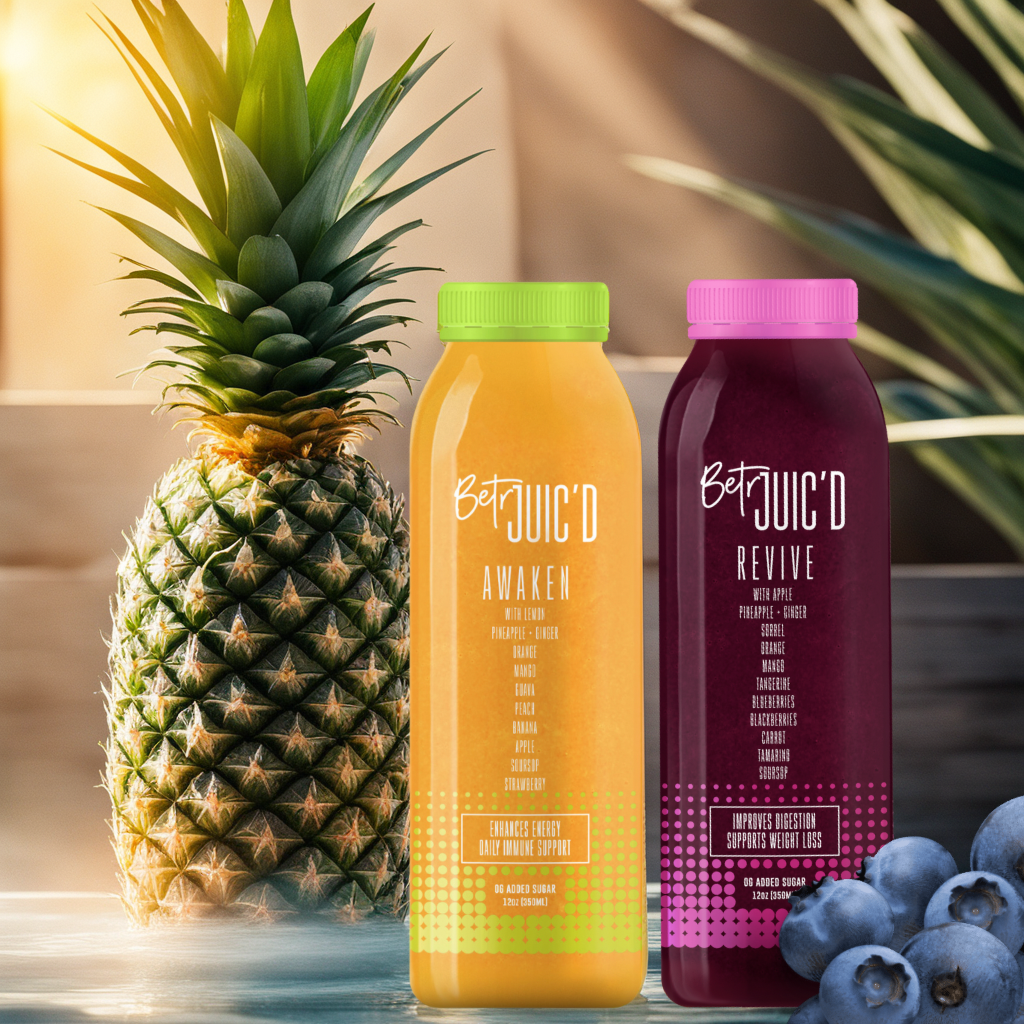 FAITH IS THE WINNER
In the tranquil hush of a November night, at 3:03 AM, November 22, 2020, God whispered to our visionary founder Ishmael: "Betr Juic'D!" Driven by unwavering faith, he embarked on a sacred quest to craft a beverage that transcends expectations. Betr Juic'D embodies his vision—a liquid treasure meticulously blended from the finest island superfoods, plucked from the heart of Jamaica…
ABOUT US
WHY CHOOSE BETR JUIC'D?
🥇 We Unlock the Power of Nature

Immerse yourself in the invigorating blend of Caribbean fruits, accented by the bold essence of ginger. Our commitment to health resonates in every bottle, with no added sugar and a low-calorie profile.

🚫 Zero Sugar, Zero Worries

Savor the sweetness of nature without compromising your health. Our commitment to health means zero grams of sugar and absolutely no artificial sweeteners — maximum health benefit always.

🌱 Your Path to Wellness Starts Here

Ideal for fitness enthusiasts, weight-watchers, and those on a quest for optimal nutrition, Betr Juic'D is designed to boost metabolism, target inflammation, and provide sustained energy. Feel proud and empowered in your body as you embrace a journey of detoxification and digestive balance.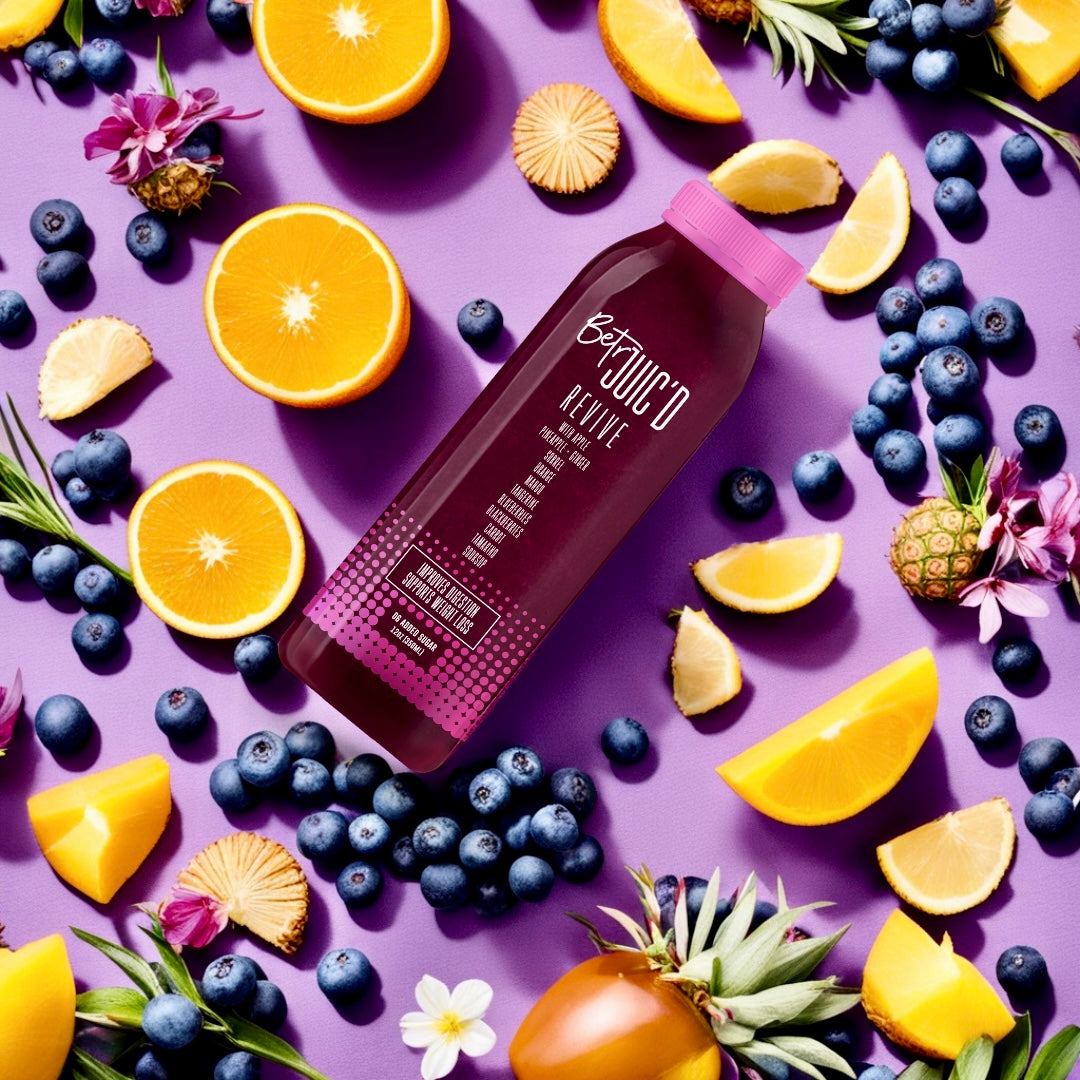 JUIC'D WITH LOVE.
Indulge in the pure vitality of our natural elixirs, meticulously cold-pressed to preserve the wholesome benefits of each handpicked ingredient. Elevate your nutrition without compromise – Betr Juic'D stands as a testament to authenticity and flavor.
SHOP OUR JAMAICAN JUICES
DON'T JUST TAKE OUR WORD FOR IT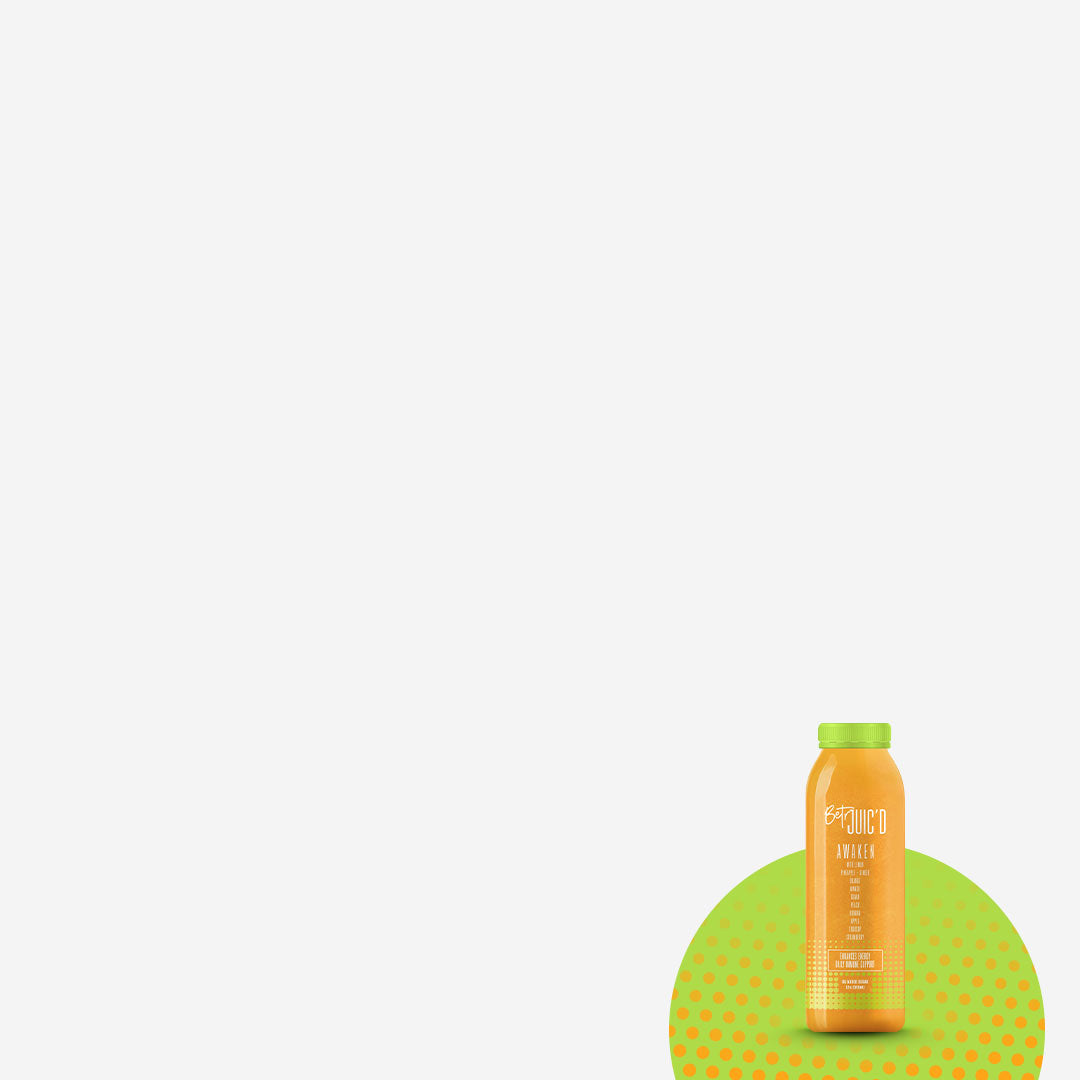 ⭐️⭐️⭐️⭐️⭐️

I love the taste of Awaken and how it boosts my energy. Yes, it's safe to say I definitely Got Juic'D!
— Ania F.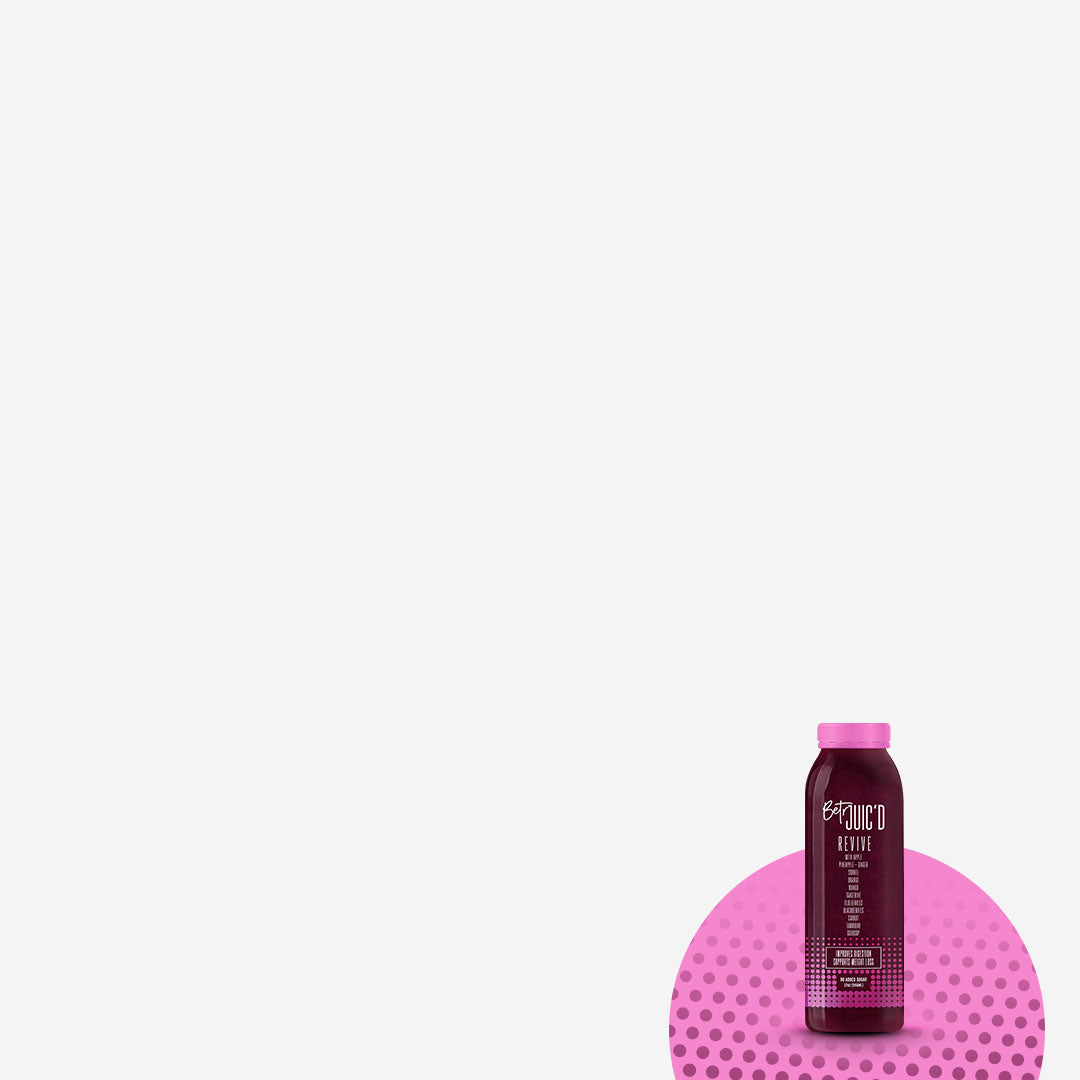 ⭐️⭐️⭐️⭐️⭐️

Betr Juic'D needs to be in Walmart, Whole Foods, and ALL THEM! I've never enjoyed natural juices as much until now. Love it here!
— Safiya M.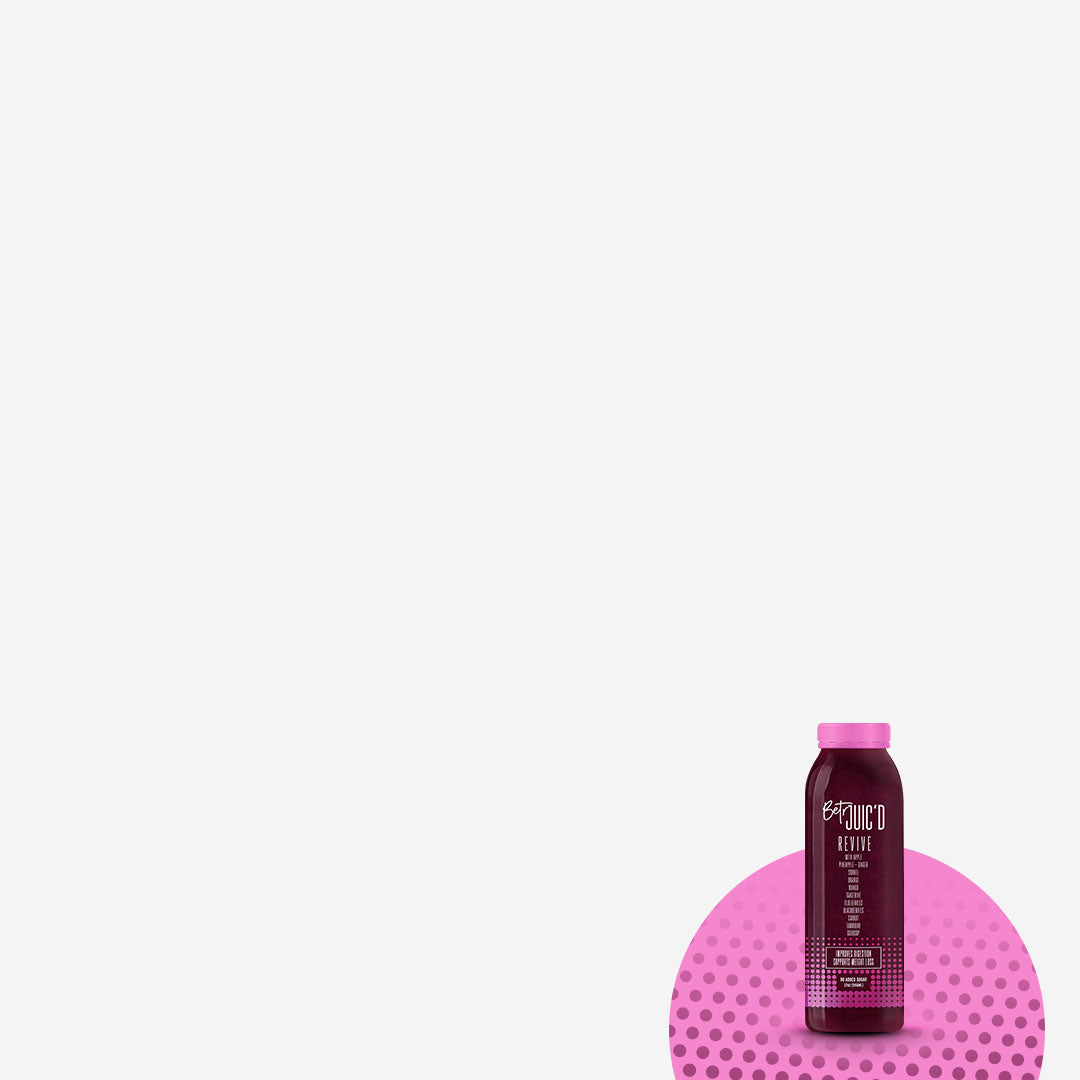 ⭐️⭐️⭐️⭐️⭐️

The flavor was DE-LI-CI-OUSS and the packaging is so marketable. Yes, I got Juic'D!
— Kristin G.
50% OFF EVERYTHING!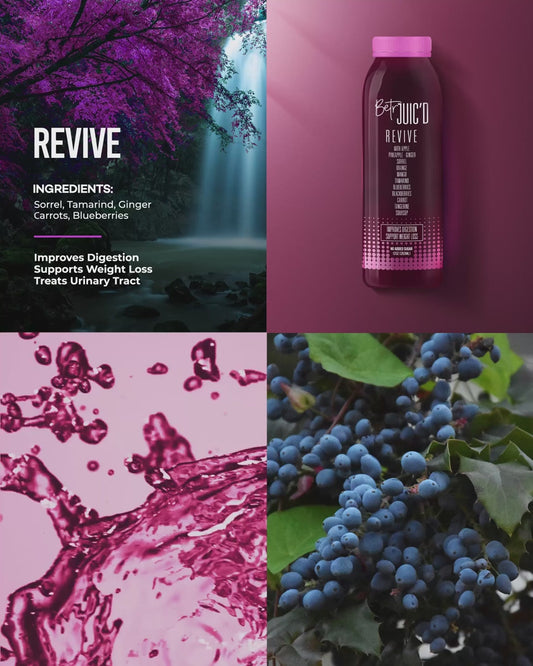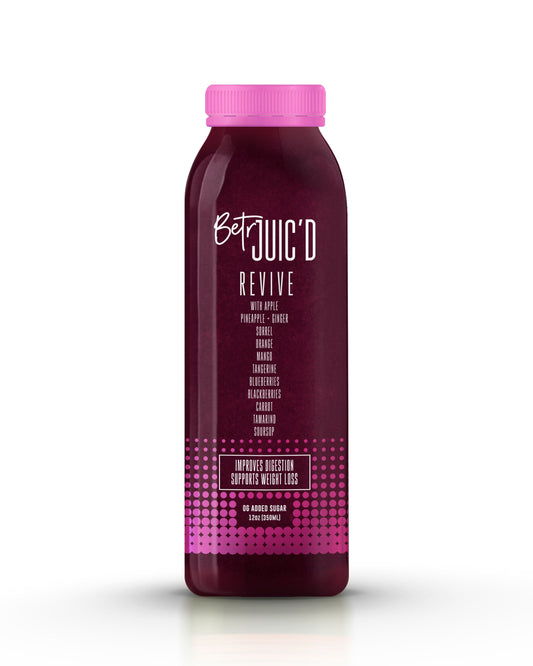 Regular price
$156.00 USD
Sale price
$78.00 USD
Unit price
per